Here's the back of that house- zoom in and notice a few things...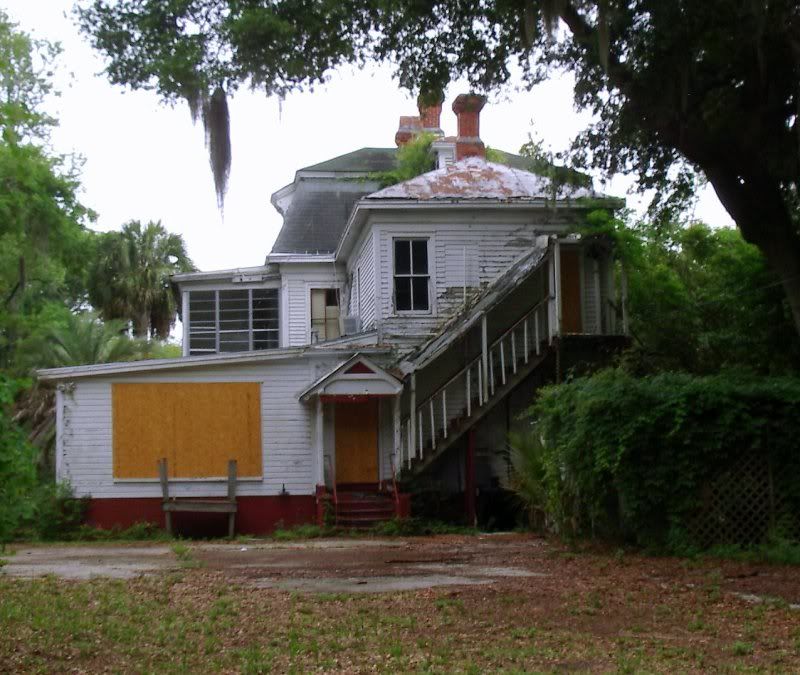 The green mass in the right foreground is a garage... there are trees growing at the juncture of the Mansard roof and the back tin roof. The rear part of the house there is undoubtedly the kitchen and utility area.
Notice the differing angles of the roof over that gabled back door- there was originally a narrow porch there leading to the front of the house- then they extended it out to the left.
A curious feature more hinted at that visible in the picture of the front? On the far left is a deep porch communicating with the back of the house. Up the main front stairs are two entrances- one to the original structure under the Mansard roof and another to the added-on enclosed porch area.
If it weren't dead dark downstairs and probably dangerous it would be fascinating to investigate. Besides "growing like Topsy" many of the older houses here were divided into apartments at some time, particularly when WWII swelled the populace from 25,000 to over 80,000.