CONNIE AND MARK FOURNIER HAVE STOOD TALL IN DEFENDING
OUR RIGHT TO THE FREEDOMS OF EXPRESSION, BELIEF, THOUGHT AND
CONSCIENCE BUT THE COURT COSTS AND LEGAL FEES ARE A HEAVY BURDEN.
WE HAVE TO STEP UP TO THE PLATE WITH OUR $5, $10 OR $25. OUR
FREEDOMS ARE NOT FREE. WE HAVE TO FIGHT TO KEEP THEM. NO ONE
NEEDS TO GO BROKE OR DO WITHOUT IF WE EACH DO OUR SHARE.
OUR FIGHT FOR FREEDOMS BEGAN IN JULY 2007
Free Dominion has spent thousands of dollars fighting human rights investigators and in bringing the actions of human rights tribunals to public attention.
In late 2006 a casual browser on the Free Dominion web site decided that posts by a member could be considered discriminatory by the members of a minority group and filed a complaint with the CHRC. The complainant was not a member of the minority group and was not complaining on her own behalf.
In July 2007 the CHRC advised Free Dominion that it was under investigation. FD members were incensed and undertook hundreds of hours of research to establish what the Canadian Human Rights Commission was, how it operates, what similar cases had been investigated and what the result was.
What FD members unearthed appalled the Fourniers. They found out that the majority of similar cases had been filed by a single complainant, and that the Human Rights Commission and Tribunal had never failed to convict someone investigated for alleged 'hate crimes'.
FD members felt that the complainant was engaged in a witch hunt using the CHRC to punish those he disagrees with and reacted vocally and angrily. They were appalled at the methods and practices of the complainant and the Canadian Human Rights Commission and Canadian Human Rights Tribunal.
The CHRC suddenly announced that the complaint against Free Dominion had been withdrawn and that the investigation was ended. The Fourniers have been unable to establish any details respecting the complaint, or of the CHRC investigation. 
The Fourniers waited for 'the other shoe' to drop, convinced that the attack on Free Dominion was not over.
THEY WERE NOT DISAPPOINTED
In November, 2007 the CHRC serial complainant commenced an action against Free Dominion and the Fourniers alleging that the Free Dominion and eight members had libelled him with remarks on the web site.
The action sat dormant until last fall when the plaintiff demanded that the Fourniers provide him with the names and other personal details of the Free Dominion members referred to in the libel action.
The Fourniers opposed the motion as there was no proof of any libel or other wrong-doing, only the unproven contentions contained in the plaintiff's statement of claim. The Fourniers went to court and the court ruled against them.
THE COURT DECISION AND OUR POLITICIZED COURTS
</center>
In a decision on the plaintiff's Motion before the Ontario Superior Court, Mr. Justice Stanley Kershman, in his reasons for decision, made the following statement:
[33] In the case before the court, we are dealing with an anti-hate speech advocate and Defendants whose website is so controversial that it is blocked to employees of the Ontario Public Service.
This statement is astonishing as the reputations of the parties were not at issue in the hearing. Neither side had made submissions on reputation.
Justice Kershman's comments politicize the case at bar to the prejudice of the defendants. The comment in the motion decision has politicized and prejudiced the case at the bar and prevents an unbiased hearing of facts at trial. Our justice system cannot allow its courts to engage in character assassination during interim proceedings.
A statement of claim is a declaration by a plaintiff that he intends to present certain evidence to the court in support of his claim but does not empower the plaintiff in any way.
On 24 April 2009 the Fourniers went to court and obtained leave to appeal the Kershman motion decision. They are now preparing their appeal as well as preparing for defence of the original action.
WHY THIS BATTLE IS IMORTANT
Democracy is messy. That is why it works. Canadians are exposed to a wide variety of beliefs and views. Politicians express views that cause us to alternately cheer and jeer.
A healthy society must be exposed to opinion it may find repulsive. Citizens need to be able to counter views they find objectionable. Our politicians have stage managed elections to the point that from writ drop to voting day, no citizen voices are heard. The dialogue is restricted to exchanges between politicians and political party spokesmen. Ordinary citizens, electors, are left out and increasingly refuse to participate in a process that shuts out their opinions.
Internet forums, in particular political forums and blogs, are the last refuge of sane patriots, people who care about our nation and our society, people who want to examine issues and seek solutions, people who want to share their ideas and views and hone their knowledge of issues so they can write an informed letter to their paper or representative, and vote with confidence.
Politicians may have shut out the views of electors, in particular views they do not want to deal with, but electors have not shut out politicians. The Internet allows citizens to come together across vast distances and work together to influence our politics and governance. That makes politicians, political parties and vested interests nervous, which is as it should be.
Efforts to censor Internet dialogue amongst law-abiding citizens must end.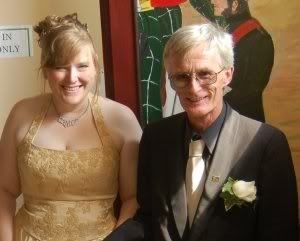 Connie & Mark Fournier
Connie and Mark Fournier founded the Free Dominion web site in January 2001. Although the site is dedicated to promoting principled conservatism, its 9,300 (and growing) membership represents diverse religious and political beliefs. Members visit to discuss and debate a wide range of local, national and international issues and news items from
across Canada and throughout the world.
OUR CHARTER RIGHTS ARE UNDER ATTACK
Free Dominion is under attack for allowing its members to express their opinions and views openly. The web site and some members are accused of libel for expressing their opinions of those who attempt to censor and stifle commentary that they disagree with. The tactic is known as a libel chill and the objective is to run up legal bills for the defendants.
Debate and dialogue on issues of concern cannot be restricted to campaigning politicians or stifled by individuals or groups with an agenda. A healthy democracy requires that we argue and debate with those who seek to make changes to our society, its standards and values.
Canada has tens of thousands of people who have fled nations where they cannot speak freely without the risk of prison, torture or worse. Our freedoms to believe and worship as we wish have been bought by the blood of generations.
If you believe in judicial impartiality, the principles of fundamental justice and in our equality before and under the law, please support the appeal of this decision by visiting
http://www.freedominion,ca
or drop a cheque or money order to:
Connie Fournier
2000 Unity Road
Elginberg, ON
K0H 1M0